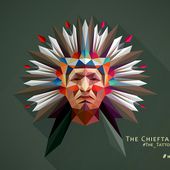 Tattoos are distinguishing marks that are often related in weight of their acceptance or rejection of values in traditional Western or Japanese culture while modern conceptions are identical to ...
http://pallab-kakoti.blogspot.in/2014/09/tpoint-stories-of-tattoos-in-workplace.html
An exclusive survey based study on the morals of acceptability socially & professionally to discover the perils of a tatted man! #plbkkt // @KingDevil with @OtinFlewer
Graphics Rebound: Dribbble.com/blogs4bytes/buckets
The Tattoo Survey // Your Opinion Matters - Rock 'n' Enrol!
"Otin flewer Studio" was started by artist Anuj Ravi to put together different art forms and mediums that he happened to work with over the years.
run and hide - Flotsam and Jetsam Via #RnDmRituals on @SonicRituals with @KingDevil and @OtinFlewer