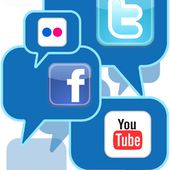 Social Media Marketing 4 Lead Generation
Social Media Marketing are scaling new heights for businesses with intuitive brand building & lead generation strategies using three primary platforms - Facebook.com, Twitter.com & LinkedIn.Com The following post discusses important agendas that marketers need to be well acquainted with while pursuing their promotional objectives across these primary social networking platforms to ascertain what works & what doesn't when it comes to uncovering the network rules & ad types.
http://blogs4bytes.wordpress.com/2012/04/29/social-media-marketing-4-lead-generation/
Marketers need to know the importance of sponsored stories across facebook.com and how to best deploy them. What are the driving factors for twitter promotions, targeting best practices, scheduling engaging strategies across Linkedin.com and how the overall social media marketing marketplace functions.